Website Construction
Over the next few weeks we will be working on updating our website to provide you with the most up-to-date, important information about the Network!  Due to this, you may see some changes or see some missing content. Don't worry, it's just us! Keep checking back to see how the construction goes!
Omaha and Pottawattamie Gives Registration Completed!
It's that time again! The Network has registered to be a part of Omaha and Pottawattamie Gives!  This year's fundraising event takes place on May 24, 2017.  More details to come as the event gets closer. We look forward to the opportunity to once again participate in this community wide charitable event!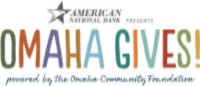 The Network has MOVED!
We are now located within the new Boys Town office at 1702 W Broadway Ste 17 in Council Bluffs. We are grateful to Boys Town for the opportunity to partner with them in this way!